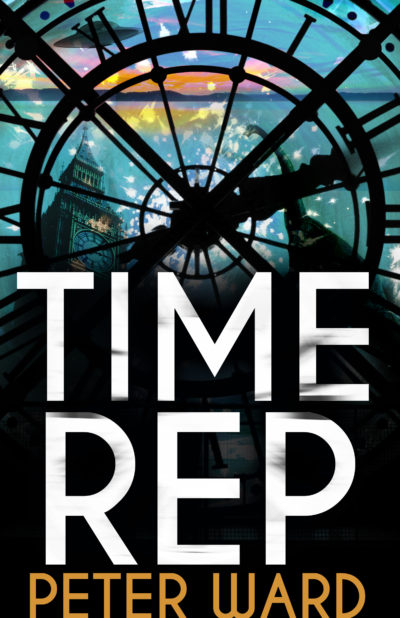 Time Rep
Imagine you've just been told you're the most insignificant person who's ever lived.
A nobody.
Somebody less important to the world than certain types of mushroom.
Not very nice, is it?
That's exactly what happens to Geoffrey Stamp after a man from the year 3050 asks him to become a "Time Rep –a tour guide for the 21st Century, meeting people from the future who travel back through time for their vacations.
You see, Time Reps need to be insignificant. Otherwise, when you go back in time and interfere with their destiny, the space-time continuum has a bit of a fit.
And we wouldn't want that.
But when Geoffrey uncovers a conspiracy to change the course of history, he is sent on a mind-bending adventure through time and space involving an imaginary lake, a talking seagull, dinosaurs, aliens, the Great Fire of London, and the discovery that he might not be as insignificant as people thought…
Ward, Peter