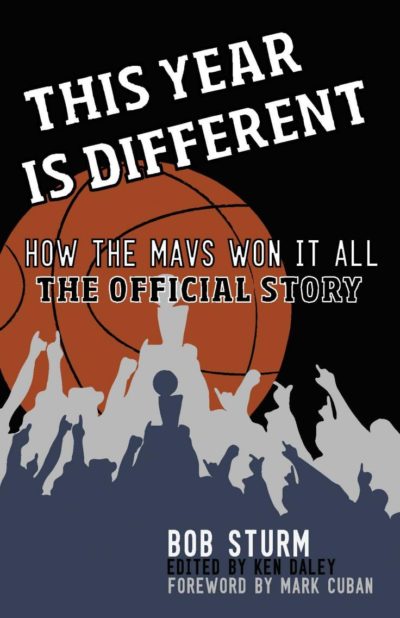 This Year Is Different
How the Mavs Won It All—The Official Story
For 31 years, The Dallas Mavericks had seasons end in disappointment. Every year, they tried again to find the right combination, only to find another dead end. But in the 2010-11 season, the Mavericks finally found the right mix around their superstar, Dirk Nowitzki, and shocked the basketball world by winning their first NBA Championship.
Through extensive interviews and covering the Mavericks as a passionate journalist, Sturm illuminates what exactly brought the Mavericks together as a team. THIS YEAR IS DIFFERENT covers all the important details of the Dallas Mavericks' 2011 championship season, including:
The transformation of the Dallas Mavericks franchise from perennial loser to NBA powerhouse.
Dirk Nowitzki's career-long battle to cement his dynasty with an NBA championship, including a bitter loss in the 2006 Finals to Dwyane Wade's Miami Heat.
Tracing the ups and downs of the 2011 campaign, as the Mavs soared to the top of the standings, only to suffer critical injuries mid-season and a string of losses which threatened their playoff hopes.
A game-by-game recap of the Mavericks' 2011 playoff run, as they battled through the quarter-, semi-, and Western Conference Finals for a chance to compete for the NBA championship.
The epic story of the 2011 NBA Finals, as Nowitzki and the Mavs took on Miami's "Big Three," in a rematch of Dallas' heartbreaking loss in the 2006 Finals, and how the Mavericks overcame all odds to win their first NBA Championship.
Sturm, Bob