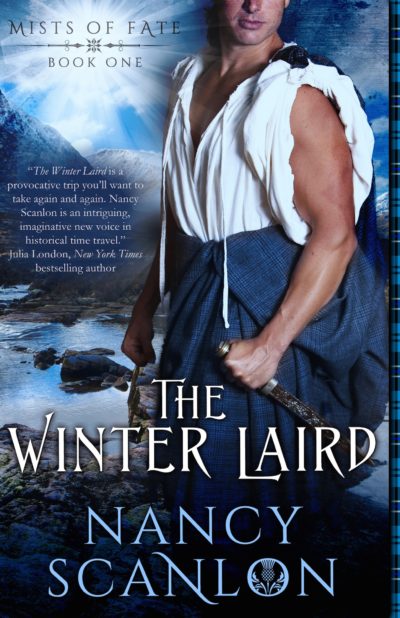 The Winter Laird
Mists of Fate - Book One
THE PRESENT
Successful matchmaker Brianagh O'Rourke believes in happily-ever-afters…just not her own. She's convinced passion only exists in her dreams. When she reluctantly accepts a marriage proposal, Bri decides she needs a vacation—but she didn't expect it to be in 15th century Ireland.
THE PAST
Laird Nioclas MacWilliam just wants peace for his clan. The time for him to marry has come, and after waiting years for his ally to present their daughter, he's agreed to marry another. But on the eve of his nuptials, a daring rescue brings his missing betrothed right into his arms.
And she does not want to be there.
THE FUTURE
Brianagh has to return to the future. Nioclas has to marry. He offers a solution for the both of them: She marries him and stays for three months, and they work together to convince his clan they are a love match. In return, he vows to safely return her home. But as the days turn to weeks, they both begin to see what a happily-ever-after could be. And when the time comes, does Brianagh return to the life she's built, or does she remain in the past for a chance at true love?
Scanlon, Nancy