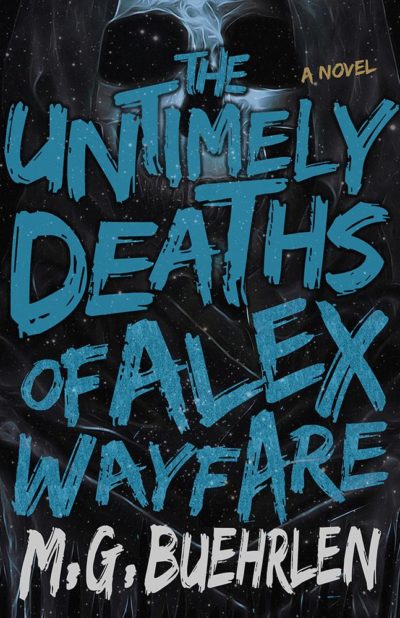 The Untimely Deaths of Alex Wayfare
Time travel, adventure, and romance come together in the highly anticipated sequel to THE 57 LIVES OF ALEX WAYFARE.
Alex Wayfare is back in Base Life. Her 57th life. She's in Chicago searching for Blue, who travels with her whenever she goes back in time. She's never met him in Base Life, but she's hoping he'll remember her in the present, and that he'll want to be with her like he does in the past.
Their romance is put on hold when she's attacked by henchmen working for Durham Gesh, who wants to harness her abilities for his own ugly purposes. But that threat seems insignificant when she returns home to face her younger sister's deteriorating health. Researching every possible remedy, from ancient herbs to forgotten medical advancements, Alex seeks a cure for her sister's cancer in the past.
The journeys are never simple. From the countryside of eighteenth-century China to a top-secret research lab in 1970s Michigan, Alex is plagued by enemy Descenders who seem to anticipate her every move, and realizes she may have a traitor in her small band of allies.
A traitor who might bring Gesh straight to Alex's front door.
The only person Alex feels she can trust is Blue. But there are secrets Alex doesn't know—secrets about Blue, about her team, and about herself. And the biggest secret of all will change her life, or her lives, forever.
Buehrlen, M.G.