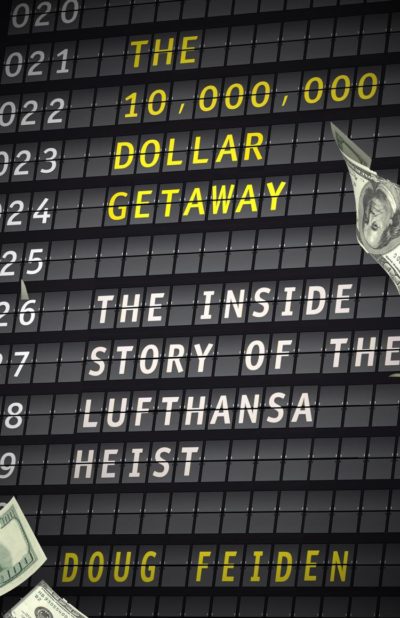 The Ten Million Dollar Getaway
The Inside Story of the Lufthansa Heist
The money comes in once a month by plane—untraceable bills, totaling millions of dollars. And these men are going to steal it.
The Lufthansa Heist was one of the most audacious, and profitable, crimes ever committed on U.S. soil. It has been immortalized in movies like Goodfellas and The Big Heist. The New York crime families contributed brains and muscle and, on December 11, 1978, these men stole almost ten million dollars.
Then the bodies started piling up.
Doug Feiden weaves this spellbinding tale of the crime and its bloody aftermath, where the FBI started to piece together what had happened, where paranoia make the risk greater than the reward, and where witnesses were soon silenced for good.
Feiden, Doug