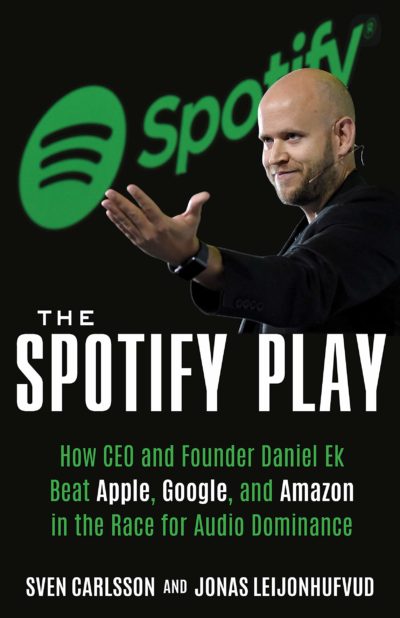 The Spotify Play: How CEO and Founder Daniel Ek Beat Apple, Google, and Amazon in the Race for Audio Dominance
The David vs. Goliath story of Spotify CEO and Founder Daniel Ek―who bet everything on disruptive innovation, and played the giants of Silicon Valley, the music industry, and the podcast world in his quest to build today's largest online source of audio
Steve Jobs had tried to stop this moment from ever happening. Google and Microsoft made bids to preempt it. The music industry had blocked it time and again. Yet, on a summer's eve in 2011, the whiz kid CEO of a Swedish start-up celebrated his company's US launch.
In the midst of the Apple-Android tech war and a music-label crusade against piracy and illegal downloading, Spotify redrew the battle lines, sent shockwaves through Silicon Valley, and got the hardline executives at Universal, Sony, and Warner to sign with his "freemium" platform.
Daniel Ek conquered the music streaming world. Yet the fight for complete audio dominance―music and podcasts―was far from over.
In The Spotify Play, journalists Sven Carlsson and Jonas Leijonhufvud draw upon hundreds of interviews, previously untapped sources, and in-depth reporting on figures like Mark Zuckerberg, Sean Parker, Steve Jobs, Taylor Swift, Jay-Z, Pony Ma Huateng, and Jimmy Iovine. They reveal how Spotify revolutionized the consumption of sound, with more than 50 million songs, a million-plus podcasts, and a user base expected to surpass 350 million in 2021.