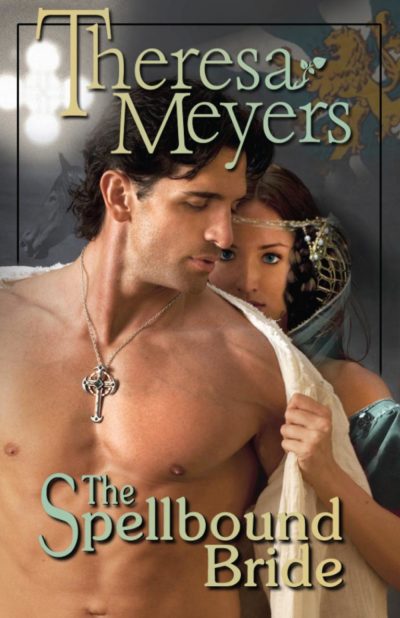 The Spellbound Bride
A royal plot leaves an innocent woman in the crosshairs of a vicious witch hunt at the court of King James.
"Passion, intrigue, a falsely accused witch and a tormented mercenary hero…Theresa Meyers is a fresh and welcome new voice in romantic fiction! Immensely satisfying." —New York Times bestselling author Brenda Joyce
Twice a widow and now suspected of witchcraft, Sorcha MacIver must find a man who can overcome the curse that haunts her, or burn at the stake at the hands of her own clan.
Mercenary Ian Hunter thought marrying her would be easy money and a way to escape Scotland, and his treacherous brother who stole his first bride. But neither could foresee Sorcha being a pawn in a deadly play for Scotland's throne by King James' cousin, where witch hunts are merely the opening gambit, and a trial judged by the king himself heralds a bloody end.
For fans of The CW's Reign, the intrigue continues at the court of the son of Mary Queen of Scots.
Meyers, Theresa