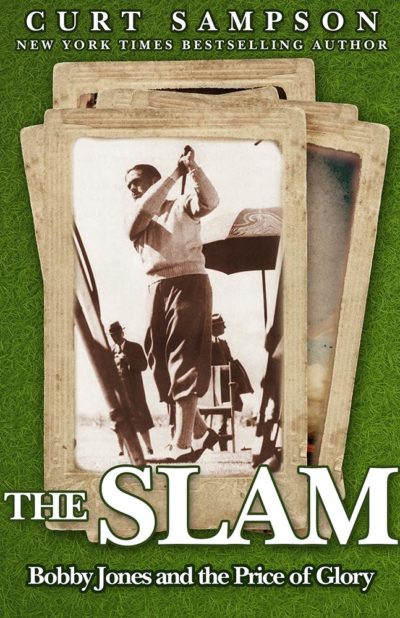 The Slam
Bobby Jones and the Price of Glory
An unlikely champion. An unprecedented accomplishment. A powerful story of a man on the verge of becoming a legend—at a time when the nation needed every hero it could get.
In the 1930s, Bobby Jones did what no golfer had done before—and what no golfer has done since—he won all four major championships in one year. This dominant performance earned him untold riches and the adoration of the public. He had two tickertape parades to commemorate his achievement. He dated starlets. He became one of the best paid men in the country at a time when the Depression had ravaged the economy.
Then, at the top of his game, he quit the sport. He walked away.
One of golf's greatest writers, the New York Times bestselling author Curt Sampson, focuses on the 1930 golf season and how Bobby Jones changed a country, how Jones exemplified an era, and how his own personal demons threatened to swallow him whole, even as he performed unparalleled feats on the greens.
A must-have for golf fans, THE SLAM captures the essence of an era—equal parts compelling sports biography, sweeping social history, and stirring human drama.
Sampson, Curt