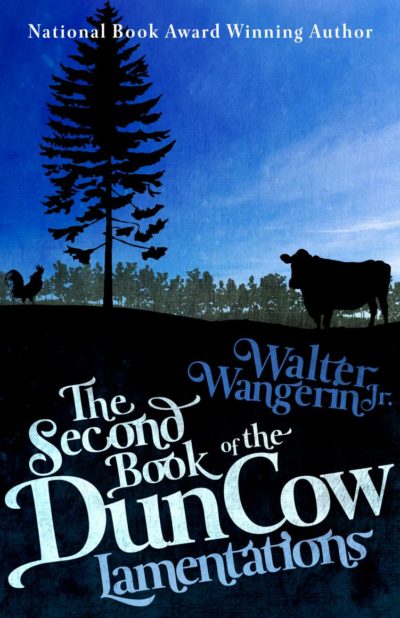 The Second Book of the Dun Cow
Lamentations
The Books of the Dun Cow, #2
From National Book Award-winning author Walter Wangerin, Jr. comes the thought-provoking sequel to The Book of the Dun Cow, with new and revised content.
"[A] profoundly imagined and beautifully stylized fable of the immemorial war between good and evil." –The New York Times
"A beautifully written fantasy anchored starkly in reality." —The Washington Post
Seeking peace and respite after their devastating battle with the Wyrm, Chauntecleer and his wife Pertelote again lead the animals of the Coop. But their quest is interrupted when Wyrm once again insinuates himself into the lives of the animals. To defeat this ancient evil for good, Chauntecleer will have to face Wyrm again, not on the battlefield, but deep within the serpent's lair, risking his very soul to ensure the safety of the animals under his protection.
"[A] fine book about the way evil enters the world, and this newly told story of Chaunticleer is one that details the loss of his innocence, of his love and of his God." –The Houston Chronicle
Wangerin, Walter