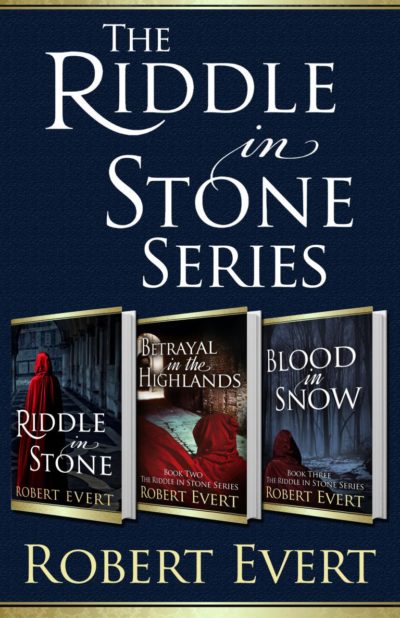 The Riddle in Stone Trilogy (Omnibus Edition)
In the world of fantasy novels, Robert Evert is a supernova talent, and the RIDDLE IN STONE series brings twisting suspense and an unforgettable protagonist into the pantheon of great books.
The Undead King is stirring again, amassing a goblin horde ready to sweep out of the mountains and destroy all of humanity. The only thing preventing utter annihilation is Edmund—a stuttering librarian who knows a secret, a secret that every thief, assassin, and king would kill to have. Over the course of a thrilling trilogy, one will see Edmund battle adversaries ancient and relentless, fall deep in love and endure betrayal, to lead his own kingdom and enter into a battle that will determine the fate of man forever.
With a breathtaking sense of time and place, and the perfect protagonist in Edmund, Robert Evert has created a series that will last the test of time, and will enchant readers for generations.
Evert, Robert