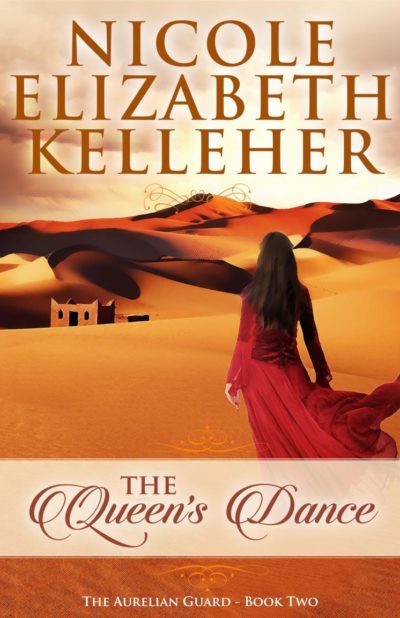 The Queen's Dance
The Aurelian Guard - Book Two
"So much more than a sweeping fantasy romance…Kelleher brilliantly captures the exotic and magical world of the Fenrhi women. This is the enchanting, strong, romantic, and powerful rebirth of spirit that every lost soul craves." —Alexa Jacobs, author of Rising Ridge and The Dreamer
A sweeping fantasy romance perfect for fans of Lynn Kurland and Sharon Shinn.
To save a kingdom, she may have to sacrifice her heart.
Lady Claire is the brightest addition to the queen's retinue, but she hides a secret that could change the fabric of Aurelia: she can foretell another's fate. This curse has only brought her sorrow, and because of it, she vows never to give her heart to anyone. But Trian, a shy Aurelian Guard, has fallen hard for Claire, and when King Godwin assigns him to escort her across the realm, he jumps at the chance.
When they are thrown together, Claire discovers that Trian may be the one person who is immune to her powers, and friendship takes hold. Trian teaches her his unique way of seeing the world, and Claire tutors him in the healing arts. She realizes too late that she has done that which she promised she would never do: she falls in love.
Her greatest fear is realized when Trian is knocked down by deadly quarrels. His assailants transport Claire far from Aurelia to the foreign lands of Nifolhad. To return home, Claire will need to cross the most treacherous parts of the kingdom, from the merciless desert to cities where spies listen to every whisper. She allies herself with the women from the Fenrhi Temple, who possess powers beyond Claire's comprehension. Their customs and secrets seduce her, while plots and machinations drag her into the very heart of the battle for Nifolhad's throne.
If she ever hopes to return to those she loves, Claire must overcome the most perilous challenge of her life and embrace her curse as a gift.
Kelleher, Nicole Elizabeth