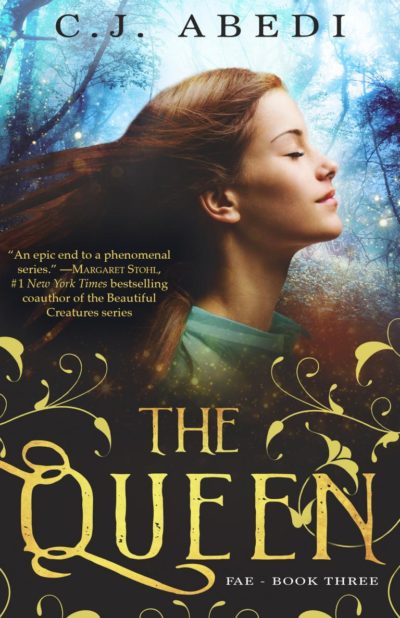 The Queen
Fae - Book 3
In the stunning conclusion to the Fae trilogy, Caroline and Devilyn fight to preserve their love despite dark forces threatening to tear them apart.
"An epic end to a phenomenal series." —Margaret Stohl, #1 New York Times bestselling coauthor of Beautiful Creatures
As Caroline struggles to accept her rightful place as Queen of the Light Fae, her relationship with Devilyn, son of the Dark King, seems not only doomed, but dangerous. They know their connection is undeniable, but for others, their love is an insidious threat.
Trapped in a plot concocted by the Dark King Alderon and his evil associate, Puck, Caroline must search her history and develop her own powers in order to survive. And as Devilyn's father appeals to the Dark inside his son, Caroline fears Devilyn will succumb to those Dark instincts before they can defeat Alderon.
Weaving together narratives from Caroline and Devilyn's pasts as well as their present, The Queen finishes the fight between Light and Dark. Will Caroline and Devilyn's love outlast the war? And will Caroline live to rule as the Queen of the Light?
Abedi, C.J.