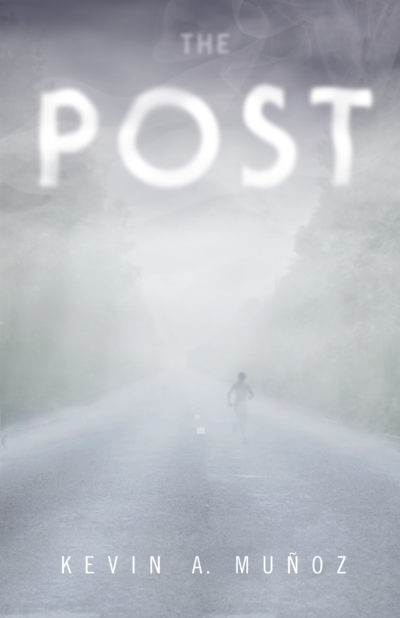 The Post
Zone One meets Station Eleven in this chilling, post-apocalyptic debut, perfect for fans of The Walking Dead and The Handmaid's Tale.  
"The Post will appeal to readers who enjoy postapocalyptic fiction that presents the best and worst of society." —Booklist
Ten years after the world's oil went sour and a pandemic killed most of the population, Sam Edison is the chief of police of The Little Five, a walled-in community near Atlanta, Georgia. Those who survived share the world with what are known as hollow-heads: creatures who are no longer fully human.
A man and a pregnant teenager arrive at the gate and are welcomed into the town. They begin to settle in when suddenly both are murdered by an unknown assailant. In the course of investigation, Chief Edison discovers that the girl was fleeing a life of sexual slavery, and that some members of the Atlanta community were complicit in the human trafficking network that had ensnared her.
In retaliation for Edison's discoveries, agents of the network abduct the stepdaughter of the town's mayor. Sam Edison and three companions track the kidnappers to Athens, Georgia, where they discover that the entire city is engaged in human trafficking. By the time Edison has recovered the kidnapped girl, the other three rescuers have been killed, leaving Edison alone to bring the mayor's stepdaughter home. Further complicating their return is Sam's realization that a prominent member of the community is in truth the ringleader of the slave-trading network. Against such great odds, will Sam ever make it to Little Five alive?