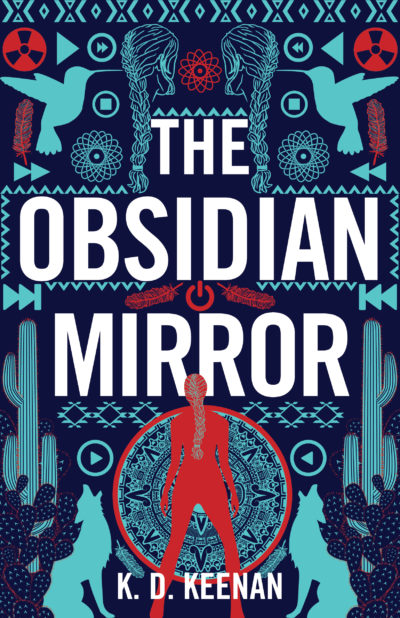 The Obsidian Mirror
Gods of the New World, #1
Sharp and funny, K.D. Keenan has inherited the mantle of stalwarts Patricia Briggs and Kim Harrison, and The Obsidian Mirror is a masterpiece of thrills for every fantasy reader.
When Sierra Carter, an out-of-work PR executive, receives a call from Quetzalcoatl, the plumed serpent god of the Aztecs, she suddenly has more problems on her plate than unemployment.
Saving the whole planet, for example.
Sierra discovers that her former employer's semiconductors are in reality a means of spreading a deadly evil around the world. Necocyaotl, Aztec god of death and destruction, has imbued his essence within every device, causing people to place their self-interest and selfish desires above all else. Sierra is called upon to stop him.
With his request, Quetzalcoatl offers strange and gifted assistants, Coyotl the trickster, otherwise known as Chaco, a handsome shape-shifting avatar; and Fred, a diminutive and mischievous mannegishi. Although Sierra is skeptical, the revelation of a previously unknown world and its attendants is undeniable. As is the peril Necocyaotl's return to power promises.
Entering the fray with avatars and mythological creatures alongside her, Sierra will discover there are incalculable wonders—and dangers—within the new Old World.
Keenan, K.D.