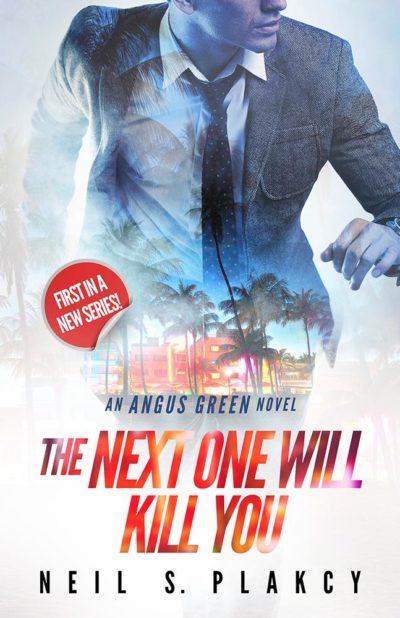 The Next One Will Kill You
An Angus Green Novel
If Angus Green is going to make it to a second case, he's needs to survive the first one.
Angus wants more adventure than a boring accounting job, so after graduating with his master's degree he signs up with the FBI. He's assigned to the Miami field office, where the caseload includes smugglers, drug runners, and gangs, but he starts out stuck behind a desk, an accountant with a badge and gun.
Struggling to raise money for his little brother's college tuition, he enters a strip trivia contest at a local bar. But when he's caught with his pants down by a couple of fellow agents, he worries that his extracurricular activities and his status as the only openly gay agent will crash his career. Instead, to his surprise, he's added to an anti-terrorism task force and directed to find a missing informant.
It's his first real case: a desperate chase to catch a gang of criminals with their tentacles in everything from medical fraud to drugs to jewel theft. With every corner in this case—from Fort Lauderdale's gay bars to the morgue—turning to mayhem, Angus quickly learns that the only way to face a challenge is to assume that he'll survive this one—it's the next one that will kill him.
Plakcy, Neil S.