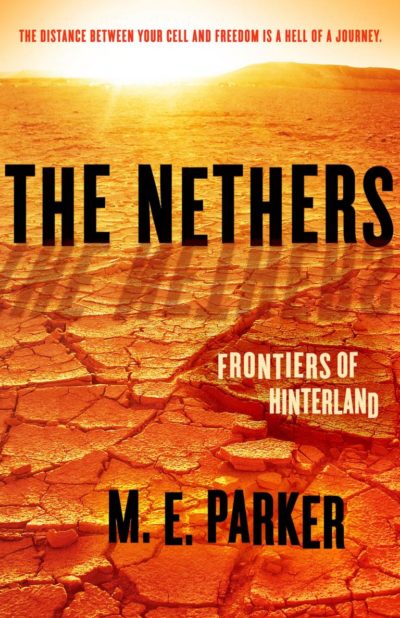 The Nethers
Frontiers of Hinterland
In the jaw-dropping sequel to Jonesbridge, M.E. Parker takes readers on a furious ride through bedlam, perfect for fans of Mad Max and Hugh Howey's Wool.
"…Jonesbridge isn't just a dystopia of geography, but that of the human condition, ravaged by history… M.E. Parker is a cartographer of the spirit, navigating us through his powerful prose that is unflinchingly honest…" —Peter Tieryas Liu, author of United States of Japan
The distance between your cell and freedom is a hell of a journey.
As Jonesbridge descends into chaos, Myron seizes an opportunity as a member of a mobile recovery squad, sent to salvage metal. He wanders the Nethers, where he meets a nomad who seeks out people for delivery to a mysterious place called Mesa Gap in exchange for fresh water and supplies. On their journey, they encounter dangerous groups of cultists and fanatics, as well as refugees, as desperate as Myron for a way out.
Myron's love Sindra survives, banished for giving birth, and is now holed up in a village by the sea. Myron's mission is to get to Sindra, and then to get them both through the ancient highway that promises freedom. To get there, though, will test every limit, and force Myron to make decisions that could ultimately alter the future of what is left of the human race.
Parker, M.E.