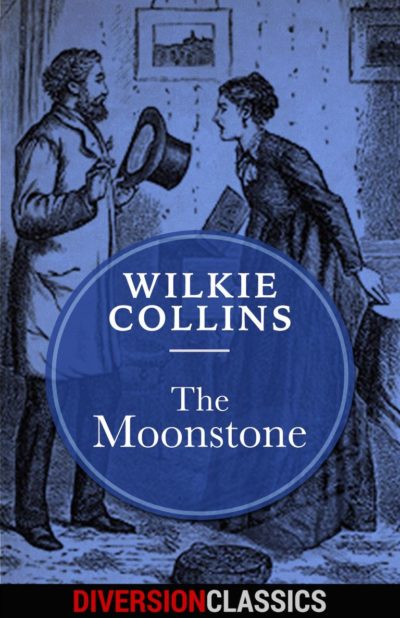 The Moonstone (Diversion Classics)
Featuring an appendix of discussion questions, the Diversion Classics edition is ideal for use in book groups and classrooms.
Rachel Verinder is elated to receive a large Indian diamond for her eighteenth birthday. If only she had time to enjoy it! Less than an hour after she inherits the stone from her uncle, it vanishes without a trace.
What ensues is considered one of the first detective mysteries in existence. Confounded by the diamond's disappearance and roused by the its legendary history and the rumors that it brings bad luck to all of its owners, Sergeant Cuff takes the case. What he soon realizes, however, is that no one in Rachel's home is above suspicion for this heinous crime and nothing is as it appears at first glance.
In the wake of the Gothic and Romantic period, Collins carves out a vivid world of his own that would forever shape the world of literature.
For more classic titles like this, visit www.diversionbooks.com/ebooks/diversion-classics
Diversion Classics