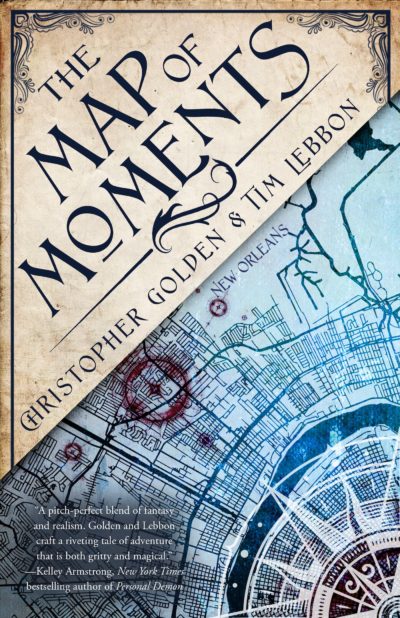 The Map of Moments
A Novel of the Hidden Cities
To what lengths would you go to undo the pain of the past?
Max Corbett has returned to New Orleans for the funeral of his former girlfriend, Gabrielle Doucette, but between the destruction wrought by Hurricane Katrina and the devastation of his ruined relationship, the city feels alien.
At Gabrielle's graveside, Max meets Ray. Over a bottle of bourbon in a dive bar, the two discuss Gabrielle's unique connection to the city. Ray suggests that this connection might mean her tragic death is not truly her end. And he happens to know a real magic practitioner—not some Bourbon Street phony—who could open a window to the past and send a warning to Gabrielle. Maybe Max can even deliver the warning in person? Ray offers him a cheap map and says the process is simple. Follow the charted moments to build up a little bit of magical clout and then find the man with the gift.
Surging with liquid courage, Max takes the ludicrous tourist map and sets off. But it turns out this quest is not so easy. When Max enters the First Moment, he is drawn into the fabric of history to witness dark and violent periods, and with each passing step, a grim conspiracy is revealed. Suddenly in too deep, there is nowhere for Max to go but through. But when you trudge through a swamp, you're going to get muddy.