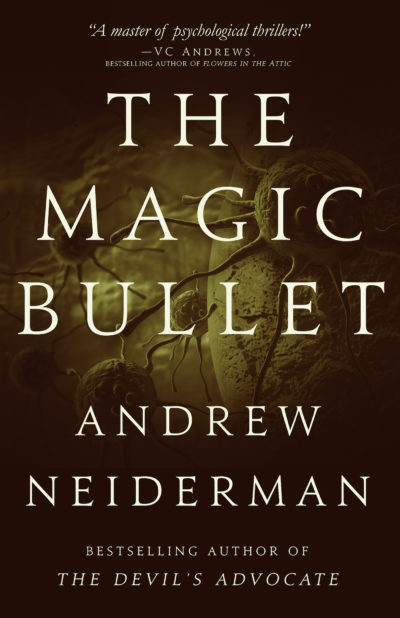 The Magic Bullet
From the bestselling author of THE DEVIL'S ADVOCATE.
"A very good, very tight thriller." —BOOKLIST
Dr. Allan Parker may have found the Magic Bullet the world has been waiting for all these years—the cure for cancer in the blood of fifteen-year-old Taylor Petersen. But there's only so much blood in Taylor's body, and so many desperate people.
One of the most desperate is Frankie Vico, a mobster who faces the death sentence of inoperable, terminal cancer for which there is no reprieve. And with time running out, he's learned of one last hope. Now he'll stop at nothing, including kidnapping and murder, to get his hands on Taylor's precious blood. Caught in a deadly chase with only Dr. Parker to help him, Taylor will have to fight to save his own life…and millions of others.
Neiderman, Andrew