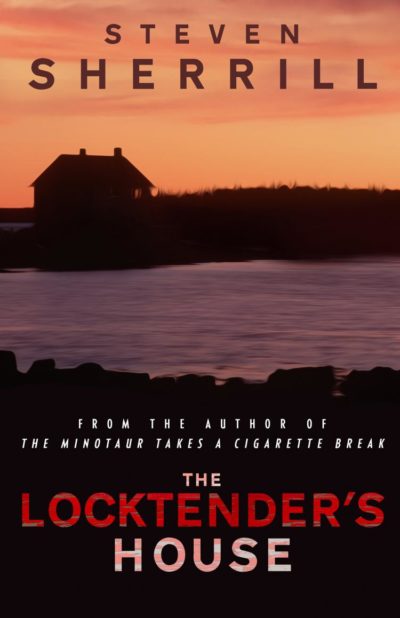 The Locktender's House
From the author of cult classic THE MINOTAUR TAKES A CIGARETTE BREAK comes a mesmerizing tale that lurks in the evocative literary landscape between suspense and horror.
Janice Witherspoon's stagnant life is upended by a senseless death thousands of miles away. Fueled by shock, steered by fate and fear, she gathers her belongings from her North Carolina apartment and takes to the road. But something—an inner voice, or the beguiling utterances of an older, darker soul—drives Janice farther off course. When she finally comes to a stop, Janice finds herself deep in rural Pennsylvania on the grounds of an abandoned lockhouse.
Janice is seduced by the calm of the old house, the dry canal, and the mountains rising up all around it. Days turn to weeks and months before Janice lets down her guard, opening her doors to the inhabitants of her new province. There's Stephen Gainy, a reclusive art teacher and stone carver, as well as a spectral woman unlike any Janice has ever met. As Janice grows more enmeshed in the lives of those around her, her calm gives way to a flood of terrifying accidents and nightmares.
Soon Janice is pulled into a web of her own history, bound by blood ties to events of the past that threaten to consume her whole, and frantically piecing a story together as the edges between the real and unreal blur and break down.
Sherrill, Steven