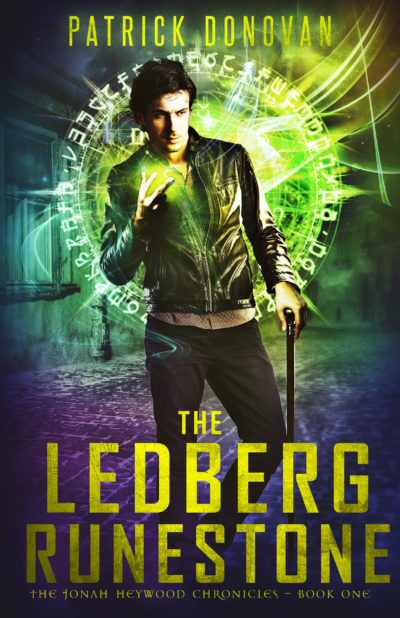 The Ledberg Runestone
The Jonah Heywood Chronicles - Book One
The Jonah Heywood Chronicles, #1
A daring urban fantasy adventure through the rough roads of Asheville perfect for fans of Jim Butcher and M.D. Massey.
Magic: To some, it's spectacle. To Jonah, it's pure profit.
A shaman for hire, Jonah can tap into his powers as easily as turning on a light switch, but the real money is in putting on a show. And after putting himself in debt to the Carver brothers, Asheville's version of a mafia, in order to save his father's business, he's in need of some real money.
Then a mysterious woman makes Jonah a staggering offer: $20,000—to find and deliver the Ledberg runestone, a legendary artifact of Norse myth. He's suspicious of the case and the buyer, but when the Carvers threaten Jonah's father if they don't get their payment within the month, Jonah starts his investigation.
As he explores Asheville's seedy magical underbelly, Jonah discovers he's not alone on the hunt. Will Jonah survive long enough to save his father, or will his past of swindling mortals and dodging debt collectors finally catch up with him?
Donovan, Patrick