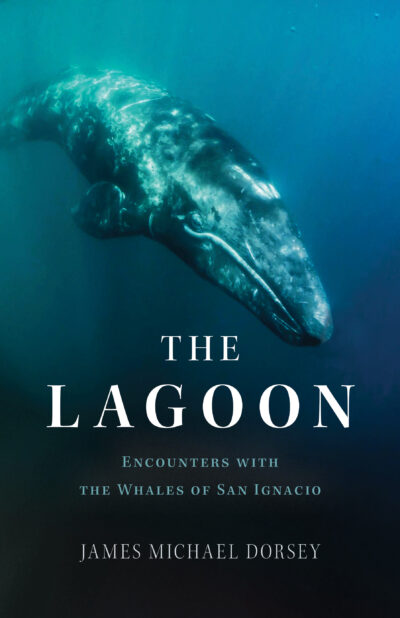 The Lagoon
Encounters with the Whales of San Ignacio
Marine naturalist James Dorsey brings to life the magic of San Ignacio Lagoon in Baja, Mexico—the age-old nursery of the Gray Whales, and only place on Earth where animals in their natural aquatic environment routinely seek out human contact. 
San Ignacio Lagoon in Baja, Mexico, is a gray whale sanctuary unlike any other. A nursery for Eschritus robustus since before recorded history, the lagoon is the only place in the world where animals in their natural aquatic environment routinely seek out human contact. It is a place where magical bonds between whales and humans form—a sanctuary not just literally but spiritually. No one understands this better than James Dorsey, who has worked as the lagoon's naturalist for two decades. Dorsey and his wife Irene found themselves growing attached to the intelligent, spirited creatures and the lagoon itself; their unexpected, deep connection to the place and its people evolved into a lifetime of chasing whales and self-discovery. But with the lurking threats of climate change and development, the future of the refuge is uncertain.
In The Lagoon, Dorsey weaves his experiences with the history of San Ignacio Lagoon, including its origin as a killing ground for whales and its evolution into a sanctuary. He introduces the people that make the lagoon special, as well as the whales—their individual personalities, and the science behind their behavior. Looming over the narrative are the many dangers to the area, from the Mitsubishi corporation's attempts to build salt works to plans for resort development on the Baja coast, to pollution, and even to the orcas who hunt the gray whales.
The Lagoon illuminates the magic of human connection to animals, and what those bonds can teach us about ourselves and our purpose on Earth. And Dorsey's tale is yet another reminder of the importance of preserving these animals and their natural habitats.