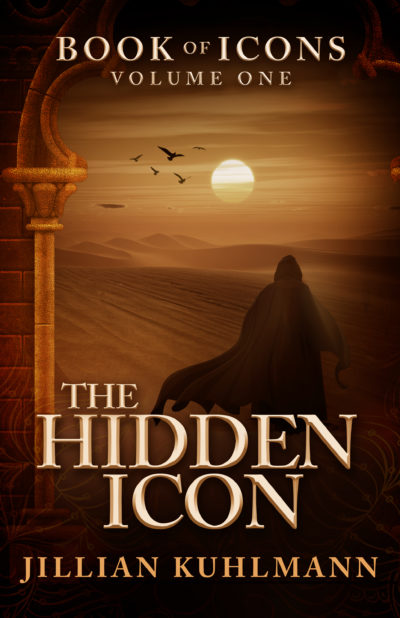 The Hidden Icon
Book of Icons - Volume One
An enthralling Arabian Nights-style fantasy perfect for fans of Bradley Beaulieu and N. K. Jemisin.
Eiren, the youngest daughter of the Aleynian royal family, has been living in exile in the deep desert of their kingdom. When the invading force from Ambar captures her family and demands that Eiren alone return with the Ambarians to their distant, mountainous lands, she agrees for the sake of her people. Gentle, perceptive, and able to sense the thoughts and feelings of those around her, Eiren is a storyteller—and unsure why the Ambarians have chosen her instead of her more brazen siblings.
As she grows closer to the masked and enigmatic Gannet, one of her captors, on the journey to Ambar, Eiren learns that her special gifts mark her as an icon—the rare, living embodiment of a god. Gannet, too, is an icon, and when he awakens more abilities within her, Eiren discovers a bitter truth: She is host to Theba, the goddess of destruction. A dark and dangerous force, Theba awakens similar appetites in Eiren.
But there's more the Ambarians aren't telling her, and secrets Eiren has to uncover for herself. To know the truth of why she was taken from her home, Eiren must become one of the monsters from her stories, whether she wants to or not.
Kuhlmann, Jillian