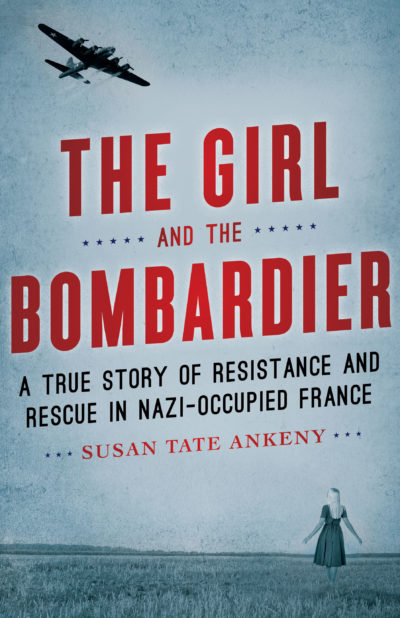 The Girl and the Bombardier
A True Story of Resistance and Rescue in Nazi-Occupied France
A downed B-17 bombardier's unfinished World War II memoir and a box of letters from the French girl who saved him sets a veteran's daughter on a journey, sixty-five years later, to craft their intersecting stories—a true WWII tale of danger, courage, love, and escape.
Susan Tate Ankeny was sorting through the belongings of her late father—a World War II bombardier who had bailed from a burning B-17 over Nazi-occupied France in 1944—when she found two boxes. One contained her dad's Air Force uniform, and the other an unfinished memoir, stacks of envelopes, black-and-white photographs, mission reports, dog tags, and the fake identity cards he used in his escape. Ankeny spent more than a decade from that moment tracking down letter writers, their loved ones, and anyone who had played a role in her father's story, culminating in a trip to France where she retraced his path with the same people who had guided him more than sixty years ago.
A remarkable hero emerged—Godelieve Van Laere—just a teenaged girl when she saved the fallen Lieutenant Dean Tate, risking her life and forging a friendship that would last into a new century.
The result is an amazing, multifaceted World War II tale—perhaps one of the last of its kind to be enriched by an author's interviews with participants. It traces the transformation of a small-town American boy into a bombardier, the thrill and chaos of an air war, and the horror of bailing from a flaming aircraft over enemy territory. It distinguishes the actions of a little-known French resistance network for Allied airmen known as Shelburne. And it shines a light on the courage and cunning of a young woman who put her life on the line to save another's.