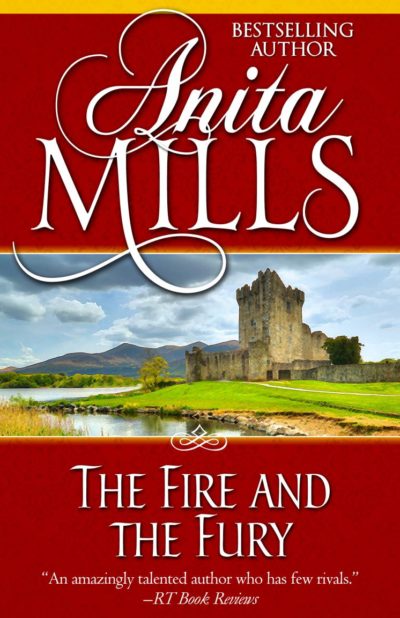 The Fire and the Fury
Amid the flames of royal revolt, their hearts burned with a fierce, wild love.
Elizabeth of Riveaux is the most beautiful—and defiant—nobelwoman in all of Britain. After a disastrous first marriage left her with a secret shame, she refuses to accept any man. As royal factions war for England's throne, she and her knights-in-arms go to Harlowe, the border castle that is her birthright. But out of the mists comes an ambush—and a dark, handsome, broadsword-wielding Scottish lord who saves her life.
Giles of Moray is immediately taken by the raven-haired, emerald-eyed beauty at his mercy, and as unbidden passion envelops them, Giles pledges his freedom and fiefdom to win Elizabeth's heart. All he demands in return is for the forcefully independent Elizabeth to surrender—completely—to the power of their love.
Mills, Anita