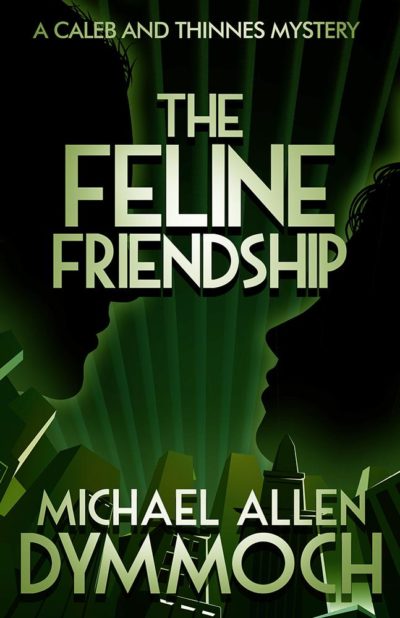 The Feline Friendship
A Caleb & Thinnes Mystery
Caleb & Thinnes Mysteries, #4
When a vicious rapist crosses the line into murder, Detective John Thinnes and his prickly new partner draft psychiatrist Jack Caleb to help them track the killer down.
When a young woman is brutally raped in the posh Lincoln Park neighborhood, Chicago Police detective John Thinnes catches the case—even though Thinnes hates working rapes. Worse yet, he has to deal with a new female detective who has a chip on her shoulder the size of a 12 gauge shotgun.
A second victim is murdered, and the rapes become "heater cases." What started as a simple investigation, soon twists around earlier, similar crimes. Tempers flare; the detective squad polarizes across the gender line. Dr. Jack Caleb, a psychiatrist and police consultant, is asked to mediate. But Thinnes's sometime-ally finds himself with conflicts of interest occasioned by their friendship and Caleb's own disturbing case load.
The investigation ranges from Chicago's Lincoln Park to the northern Illinois city of Waukegan. And the explosive climax explores not only the karma of evil but the beginning of a beautiful Feline Friendship.
Dymmoch, Michael Allen