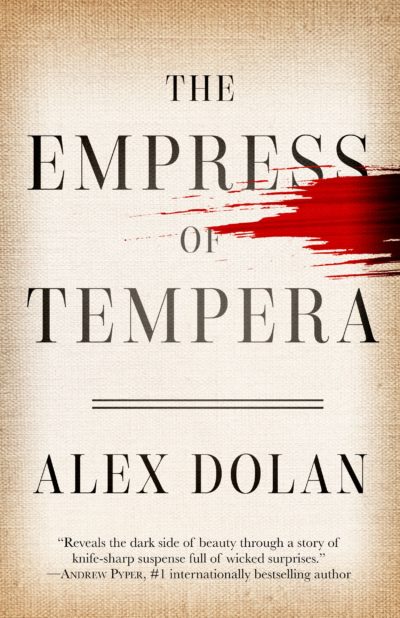 The Empress of Tempera
Good art can make a person cry; great art can make a person kill.
Paire Anjou came to New York to be an artist, but thus far has only achieved an artist boyfriend—the enfant terrible of the art world, Derek Rosewood. On her way to his show, where his controversial paintings will be on display, Paire sees an older man on the sidewalk, looking into the window of the Fern Gallery, gazing intently at a painting, and sobbing. As Paire approaches him, the man stabs himself in the chest.
The painting that inspired the suicide is a one-off for the gallery—the last-known surviving work of a dissident Chinese artist named Qi. An empress, dressed in red, sits imperiously and stares out at the viewer. Paire is but one of the people who stare back, joined by hundreds, from around the world, flocking to the Fern Gallery to observe and obsess over the Empress. The Empress inspires lust and panic, rage and greed. When Paire starts digging into the backstory of the painting, and its artist, she unravels a tale of profound betrayal and a vengeance that spans generations.
She also sets in motion the painting's final heist, a swirling morass of bribery, theft, and murder, drawing Paire deeper and deeper into the underside of the art world, where the greatest works inspire the most vicious of crimes.
Dolan, Alex