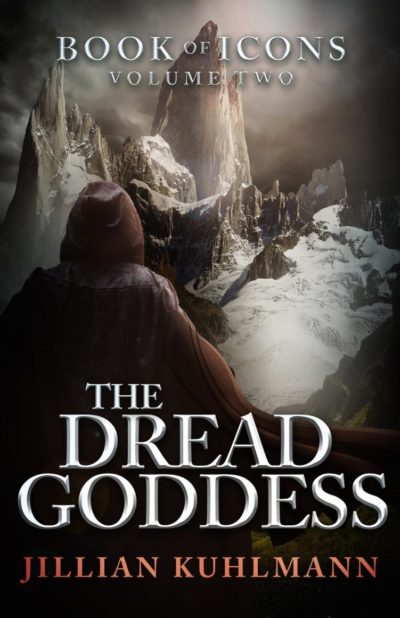 The Dread Goddess
Book of Icons - Volume Two
The stunning sequel to The Hidden Icon, perfect for readers of Bradley Beaulieu and NK Jemisin.
"Lyrical and luminous—a great read." —Laura Bickle, author of The Hallowed Ones and The Outside on The Hidden Icon
In the rival kingdoms of Ambar and Aleyn, gods walk among mortals in the form of human icons, carrying out their whims and waging untold chaos.
Having decimated the city of Jhosch, Aleynian icon Eiren flees to the wilderness of the Ambarian north. She finds solace in a distant sanctuary, trying to make peace with the knowledge that she embodies Theba, the goddess of destruction.
Soon, though, there is more devastation on the horizon: an imposter has declared herself the Dread Goddess in Eiren's place and rallied the Ambarian army to destroy Aleyn. Traveling to cut them off and save her family's kingdom, Eiren works to uncover the secrets of her past and keep Theba in check—all while consumed by memories of Gannet, the Ambarian icon she left behind.
Eiren's journey takes her back to the haunted ruins of Re'Kether, an ancient city at the heart of a kingdom their warring peoples once shared. Now she must reconcile who she knows she is—a gentle-souled storyteller—with the monstrous Dread Goddess who dwells within.
Kuhlmann, Jillian