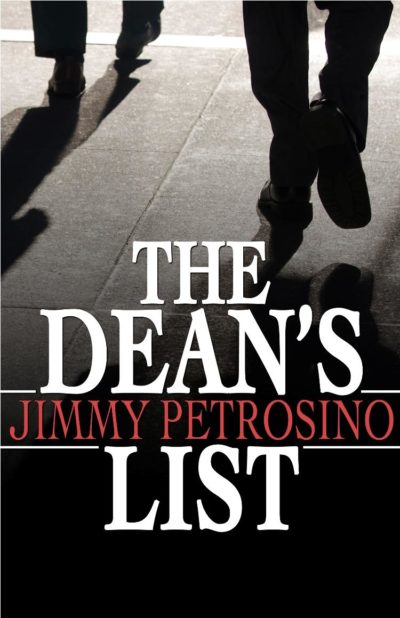 The Dean's List
A Thriller
S.E. Hinton meets Cruel Intentions in this exciting and fast paced thriller by Jimmy Petrosino.
Growing up, Dean Perrasani always dreamed of following in the footsteps of his idol and older brother, Tyler. At nineteen his dream would be fulfilled. Dean is now president of Phi Beta Regnum, the very fraternity Tyler ran nearly ten years earlier. To the outsider Regnum is your typical fraternity. But that's what they want everybody to believe. Secretly it's a crime syndicate created by one of the most ruthless mobsters in the world, Alfred Calarone.
Seeing how much revenue could be generated on a university campus, Calarone took the same blueprint that worked for the mafia for so many years and implemented it onto a university, using teenagers with troubled pasts to do his dirty work. Dean, like the men before him, including Tyler, must run the fraternity like a mafia don. He must create his very own caporegime. And he must become immune to the violence and backstabbing that comes with the job.
But Dean believes he can be different than the men before him, even his brother, and run the fraternity as a legitimate enterprise. But how? Not knowing his friends from his enemies, Dean must keep himself in power long enough to pull off his master plan—to exact revenge on those responsible for murdering his older brother.
Petrosino, Jimmy