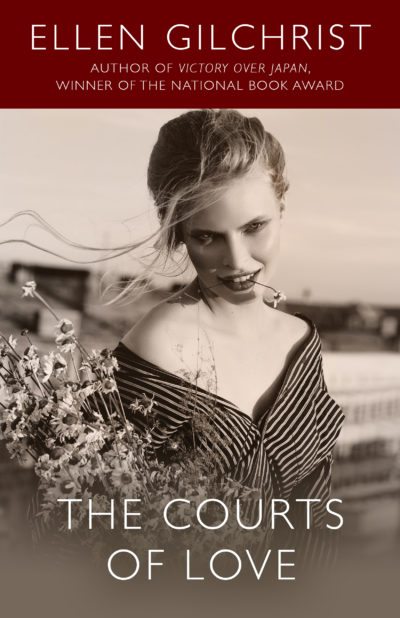 The Courts of Love
"A winning collection, filled with humor, love, and just enough human meanness to make things interesting. Gilchrist knows how to tell a story." —Kirkus
An indomitable cast of characters comes alive in this collection of shorts and a novella from acclaimed author Ellen Gilchrist.
The unsinkable Nora Jane Whittington returns in "Nora Jane and Company," now married and the mother of twins. But when a chance encounter between her husband and an old boyfriend leads to disaster, a pro-life protest turns deadly, and a camping trip proves nearly fatal, she'll have to survive quite a lot to protect her happy home life.
In the short stories that follow, old love affairs are revived, a dog caught in a domestic dispute finds an unlikely new home, and the bonds that tie families are once again explored with the deft hand for which Gilchrist is known.
"Imbued with wry humor, nostalgia for lost innocence and gratitude for the power of memory to enrich life. Gilchrist's hand is sure, her vision keen and sometimes antic, and the world she has created in 12 previous books is expanded and enhanced by these luminous tales."—Publishers Weekly