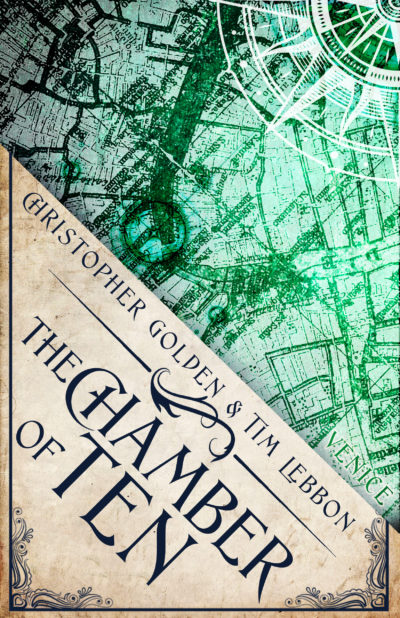 The Chamber of Ten
Archaeologist Dr. Geena Hodge is on the precipice of success: her team has found an entrance to an underground chamber while searching for the Petrarch's lost library. A documentarian is joining her team for the descent into the long-hidden structure and may be the key to extensive funding. Best of all, she is able to share the excitement of this momentous occasion with her assistant-slash-lover, Nico, whose psychic presence resonates in her own mind.
Within a strikingly preserved room—unlike any Venetian excavation—the team finds only one artifact: a small vessel that immediately mesmerizes Nico. While the team investigates a slab of granite inlaid in the floor, Nico becomes transfixed by the object, and before he can be stopped, he has the urn in his hands. Then, it is broken open on the ground. And with that, the impossibly withheld groundwater begins to fill the chamber…
In the clamor to escape the rapidly flooding room and save the found texts, the team is sent in all directions. And Nico's mind, always attuned to Geena's, seems to go quiet. His actions in the days after the incident feel unlike him, and his consciousness seems to dissolve beneath the weight of his experience with the artifact. What insidious force was within? And what can satisfy its restless will?