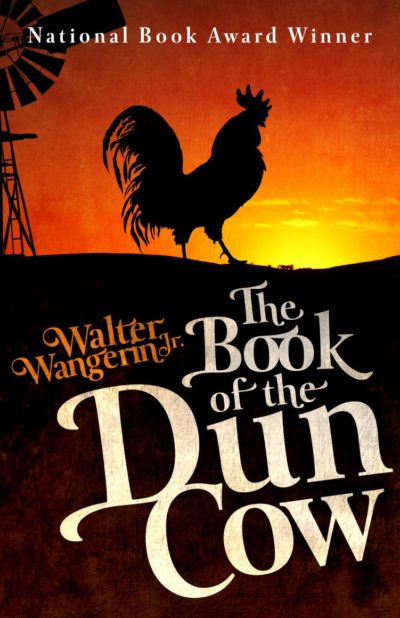 The Book of the Dun Cow
The Books of the Dun Cow, #1
The timeless National Book Award-winning story of the epic struggle between good and evil.
"Far and away the most literate and intelligent story of the year … Mr. Wangerin's allegorical fantasy about the age-old struggle between good and evil produces a resonance; it is a taut string plucked that reverberates in memory" —New York Times
"Belongs on the shelf with Animal Farm, Watership Down and The Lord of the Rings. It is, like them, an absorbing, fanciful parade of the war between good and evil. A powerful and enjoyable work of the imagination." —Los Angeles Times
In a time when the sun revolved around the Earth, and the animals could speak, Chauntecleer the Rooster rules justly over his kingdom. But while peace reigns for Chauntecleer, evil is brewing across the river, as the monstrous Cockatrice pillages his own lands and people, preparing for the return of Wyrm.
Imprisoned within the Earth to contain this ancient evil, Wyrm is determined to return, with the help of Cockatrice. Keeping Wyrm in his prison is a task too great for any individual animal, so it is up to Chantecleer to rally all of the animals, great and small, to work together to keep the Earth safe once again.
"Good and evil were never seen more distinctly not pitted more ferociously than in this animal fable, reverberating with the righteousness of the Bible or a medieval morality play … The animals are not mere literary symbols but are invested with a humanness all their won." —The Saturday Evening Post
"Wangerin's story functions as a frightening representation of modern evil … a parable for adults to ponder." —The Christian Century "Wangerin has so fluidly woven all these legends together into one small gem." —Washington Post Book World
Wangerin, Walter