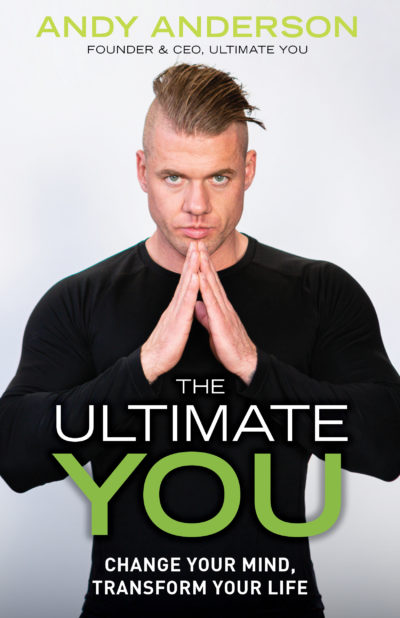 The Ultimate You
Change Your Mind, Transform Your Life
With the action worksheets and coaching tools of Ultimate You founder Andy Anderson's innovative CHANGE goal-setting, Motivation Matrix, and three-phase mindset process, readers will be equipped to make instant and lasting changes in their lives.
From Andy Anderson, founder & CEO of Ultimate You—the innovative fitness, nutrition, and coaching franchise that is transforming lives and minds Down Under—comes a clear, actionable, step-by-step process that will help anyone make dramatic changes in life and health. Anderson himself is a true embodiment of transformation: After years of excessive drinking and wallowing in self-doubt, he found the strength to dramatically improve his health, defeat depression, become a professional athlete, and build a seven-figure business with more than sixty staff members and thousands of clients. And just how did he accomplish so much by his early thirties?
Challenging
Heartfelt
Achievable
Non-negotiable
Geared for the greater good
Exact
These are essential qualities of any goal we set for ourselves, according to Andy, and his groundbreaking Motivation Matrix holds the key to activating them. Whether you are stuck in an unfulfilling career, desperate to escape an unhealthy relationship, determined to break your cycle of unhappiness, or eager to finally take the necessary steps to regain your health, Andy's simple three-step stratagem to smashing calcified, self-limiting beliefs and realizing your full potential is a spark for the fire that will move you forward.