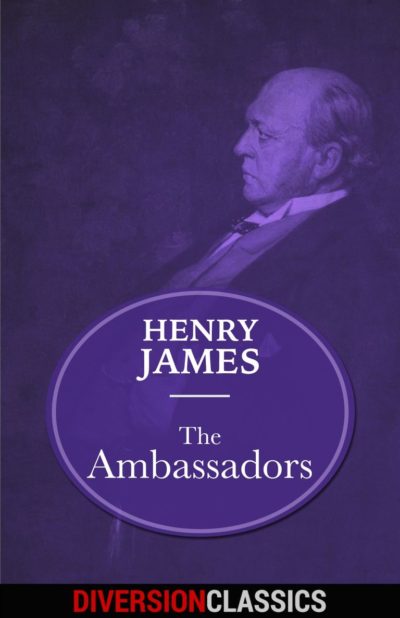 The Ambassadors (Diversion Classics)
Featuring an appendix of discussion questions, the Diversion Classics edition is ideal for use in book groups and classrooms.
An intelligent man, though not worldy, Lewis Lambert Strethers leaves from Massachusetts to Paris devoted to a very serious goal. He is to rescue his formidable fiancée's wayward son, Chad, from the bankrupt influence the city has surely taken on him. Determined to bring him home, Strethers instead finds himself falling under the spell of Paris and the people he meets. Maria Gostrey, a remarkable, though forward woman, shows him Paris as no tour ever could. Bewitched by the charm and intellect of those he encounters, he begins to wonder if Paris does not corrupt but transform its people.
Meeting Chad once more confirms his deepest suspicions. Chad, though living unconventionally, is all the better for his stay. Kinder, smarter, and more brilliant than ever before, the change in Chad stirs fear in Strethers about the man ever returning to Massachusetts.
Worse still, Strethers wonders if he can leave a city he's fallen in love with—or the woman who introduced him to it.
From the canonical author of The Turn of the Screw and The Portrait of a Lady, The Ambassadors continues to cement James's place at the forefront of literary realism.
James, Henry