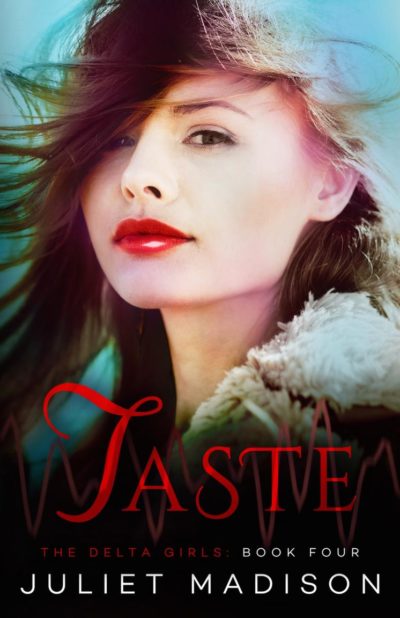 Taste
The Delta Girls - Book Four
The heat gets turned up on the Delcarta sisters when they have a mystery in the kitchen, one that puts each of them in mortal danger.
Tamara is smitten with neighbor Leo Pearce, and not only because he can cook like the chefs on television, and gets her a job as kitchen hand at the restaurant where he works. His dark intensity is alluring and he begins mentoring her in his own time, sharing their mutual passion for food and assisting her in preparations for a local amateur cooking competition. But is Leo as he seems?
Tamara's new friend, Emilia, advises her to be cautious about his troubled past and mood swings. Tamara is also worried that her chance at romance will be ruined when Leo discovers the secret of The Delta Girls.
But more serious matters may force her to put aside her personal concerns and do what's right, when the premonitions she shares with her sisters reveal that someone is in danger of being poisoned. As a special event at the restaurant nears, The Delta Girls will have to put their sensory clues together to figure out who is in danger, who is responsible, and how to stop it. But their mission proves more complicated than they thought when a catastrophic turn of events may require them to save more lives than just one.
Madison, Juliet