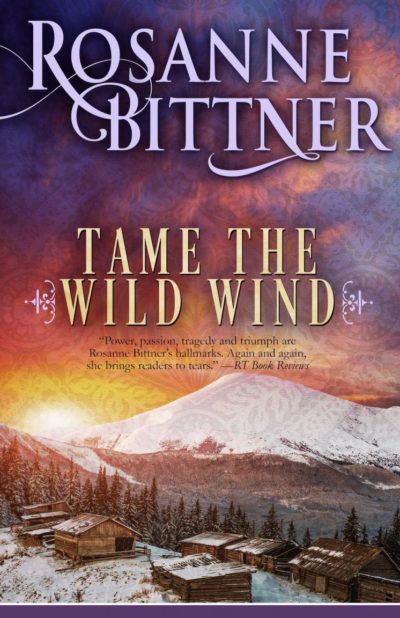 Tame the Wild Wind
Master of Western Romance Rosanne Bittner pens a tale of longing, heartache, and a quest for freedom that will shake readers to the core.
When Gabe Beaumont was forced to choose between the Sioux tribe of his mother and the white family of his father, his choice ended up costing him everything. Settlers murdered his Indian wife and child, and now revenge is all he lives for.
Riding westward with a renegade Sioux band, he becomes Tall Bear, a warrior with a wounded soul—until a raid on a Wyoming stagecoach station brought him face-to-face with a feisty, red-haired beauty who could change his life…
Now two independent spirits will move heaven and earth to be with each other—and to fight for love against the shadows and the danger that lurks in his wild heart of the frontier.
"[Rosanne Bittner]'s tapestry is woven with authenticity, colorful characters, intense emotions and love's power over every conceivable obstacle. This sweeping tale will hold you breathless."—RT Book Reviews
Bittner, Rosanne