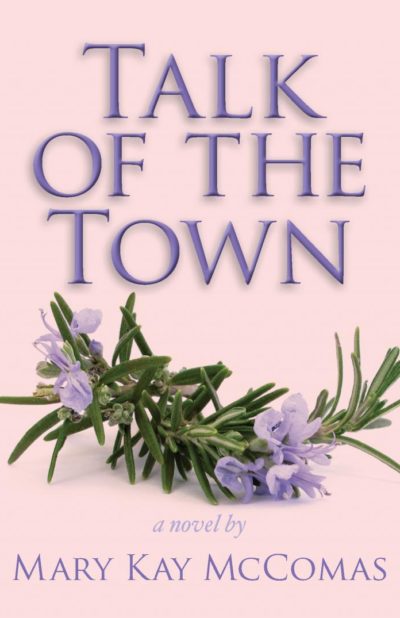 Talk of the Town
Rosemary Wickum treasures her finds at the recycling center–pieces perfect for her metal sculptures. Focused on her art, and her work as a waitress to support her father and teenaged son, Rosemary becomes the talk of the town when Gary Albright, the handsome owner of the recycling center, begins pursuing her in earnest.
With the whole town rooting them on, Rosemary and Gary find a shared love in creating things of beauty from waste, a common ground on which to build a relationship based in trust, honesty, and love.
From New York Times bestselling author Mary Kay McComas, TALK OF THE TOWN was originally published as part of Bantam Dell's Loveswept line.
"It is a rare author who can weave together irresistible characters, emotional heartache, wacky humor and social consciousness – all within one superb romance. Rarer still is one who can do with such exquisite style. Brava, Mary Kay McComas!" ~ Linda Anselmi, ROMANTIC TIMES
1995 SERIES ROMANCE OF THE YEAR RT Times Award Winner
McComas, Mary Kay