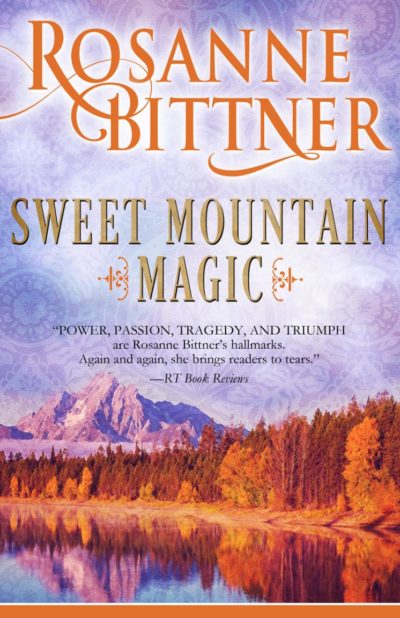 Sweet Mountain Magic
Bestselling author Rosanne Bittner delves deep into the memories of a lonely man, a passionate heart, and a mountain with a deep past.
When Sage McKenzie comes across a wild-eyed beauty in obvious distress, his rst instinct is to turn and ee like the Native tribes who fear this "crazy woman." As a man of the mountain, a airs of the heart are low on his priority. But her violet stare has him ensnared, and Sage knows he has to help her in any way he can. Taking this silent beauty as his new travel companion, Sage begins a journey to nd out where she's from and who took her away from her home and family.
With her memory seemingly vanished, the girl known only as "White Deer" has a past she knows must be terrible—why else would she have erased it from her mind? But now, in the protective arms of Sage, she nds herself living for his gentle touch and ready to confront the secrets of her past.
"Bittner's characters spring to life… extraordinary for the depth of emotion with which they are portrayed."—Publishers Weekly
Bittner, Rosanne