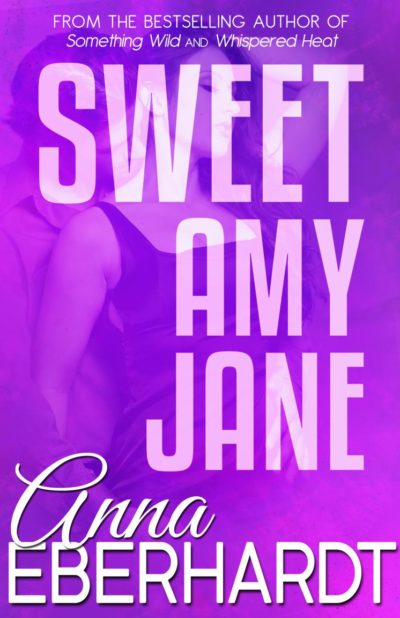 Sweet Amy Jane
A contemporary romance from the bestselling author of WHISPERED HEAT and SOMETHING WILD.
"Move over Remington Steele, Anna Eberhardt's SWEET AMY JANE has arrived. Kick off your shoes, curl up with this light-hearted caper, and enjoy!" —#1 NEW YORK TIMES bestselling author Debbie Macomber
Amy Jane Chadwick should have heeded the warning in her horoscope that told her she'd want the man she shouldn't have. But running a P.I. business out of her sister's bed and breakfast would tell anyone that she doesn't do the expected all that well. Called Sweet Amy Jane because she isn't, she can handle anyone. Or so she thinks.
Max Armstrong is attractive as sin. An ex-pro athlete, he now serves as the sports announcer for a hot sports franchise and has picked up a dangerous stalker. He has tried to ignore it, but things are getting dicey and he could use some help. Sweet Amy Jane wasn't exactly what he had in mind, but try telling the stubborn, smart-mouthed beauty no. Apparently no one has ever done that. At least not successfully.
Together Max Armstrong and Sweet Amy Jane must keep Max alive while trying not to kill each other.
"Sensual..sexy…a treat to read." —#1 NEW YORK TIMES bestselling author Sandra Brown
Eberhardt, Anna