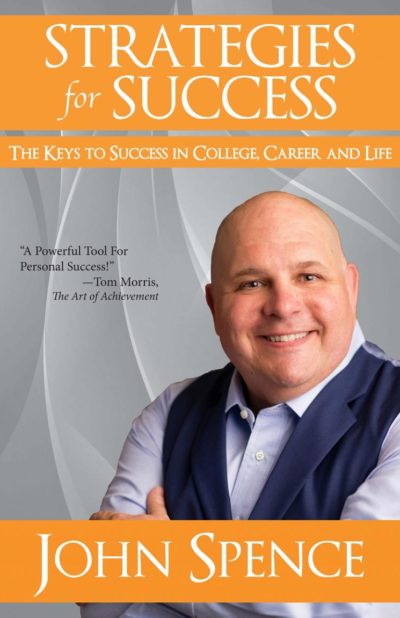 Strategies for Success
The Keys to Success in College, Career and Life
John Spence makes the very complex awesomely simple, and reveals the secrets to how he's succeeded in business.
John Spence is one of America's top minds for business, touring the country, speaking to massive corporations, delivering critical business ideas in an engaging, straightforward, and easy-to-apply manner. Now he brings these acclaimed practices to the page, and shares how the first person he taught to succeed was himself.
He attended a top prep school, played sports, got good grades, and enrolled in the University of Miami—where he promptly failed out. That was the spark Spence needed to set right his course, and he soon turned his life around, graduated from the University of Florida, and is now a highly sought-after speaker. He's taken his experience to illustrate how everyone can turn their businesses, and their lives around with the right mindset and the right tools.
From intensive research, countless books, and hours of seminars, comes Strategies for Success, Spence's own personal workbook filled with powerful ideas, helpful methods, and insights from some of the world's most gifted thinkers. This intensive program is designed to help create a clear and focused plan to enjoy more happiness, balance, and success in one's life and career.
Spence, John