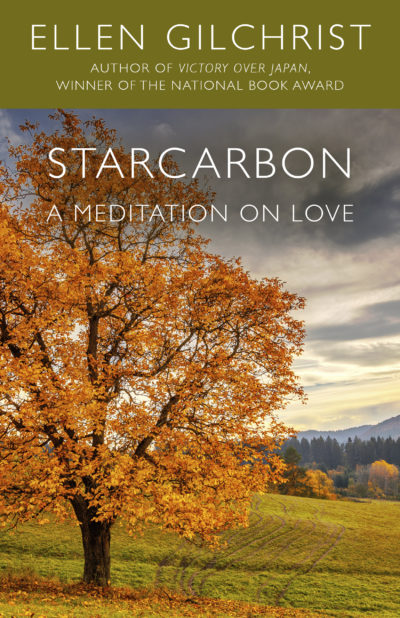 Starcarbon
A Meditation on Love
From National Book Award Winner Ellen Gilchrist, a pillar of Southern literature hailed by the Washington Post as "a national treasure," the Hand family returns in this dynamic chronicle of their lives and loves.
"Gilchrist's marvelous storytelling gifts are abundantly lavished on her new novel, which continues the saga of the Hand family and its intricate network of kinfolk." –Publishers Weekly
After her first year in college, Olivia de Havilland Hand returns home to Tahlequah, Oklahoma amidst tornadoes and the chance for rekindled love. Meanwhile, her half-sister Jessie tries to keep her new marriage to immature King afloat, as well as plan for the arrival of their first child. The sisters' lives intertwine with others as their father fears losing his two daughters, and Olivia's anthropology professor has a tumultuous affair with a fellow academic. An interconnected web of relationships thrives in this rumination on the joys and sorrows of family and love.
"The novel's lyricism and Gilchrist's distinctive, flowing voice keeps one engaged throughout." –Kirkus Review