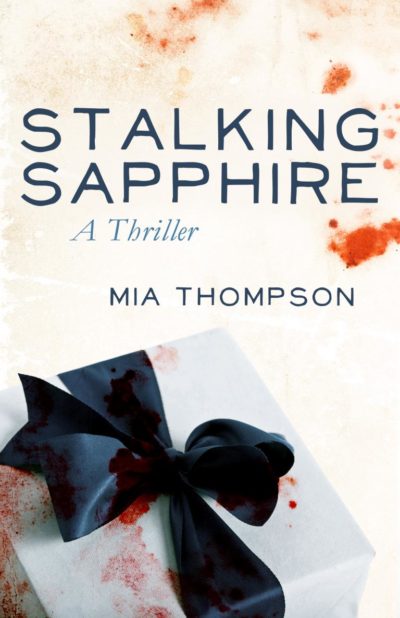 Stalking Sapphire
A Sapphire Dubois Mystery
Sapphire Dubois Mysteries, #1
Sapphire Dubois is keeping a deadly secret.
"Mia Thompson's Stalking Sapphire is packed with thrills and chills, carnage and couture. Serial killer hunter Sapphire Dubois is like a 'Dexter' of the debutante set… An intriguing character in a unique story by an exciting new voice, it will keep your pulse racing to the very last page!"
—Francine LaSala, author of The Girl, the Gold Tooth & Everything
While the young and obscenely wealthy of Beverly Hills spend their nights with trendy celebs and drugs at the hottest clubs, 22-year-old Sapphire Dubois has a different hobby: she hunts serial killers. Luring, trapping, and anonymously handing over So-Cal's most wanted to the police is a better high than any drug.
But Sapphire's secret may not be so safe, as one of the very people she hunts is watching her every move. Aware of her true identity and her unconventional activities, he's determined to put an end to Sapphire once and for all. Paired up with her involuntary crush Detective Aston Ridder for her own protection, Sapphire now has to rethink her strategy not only to keep Aston in the dark, but to figure out how to capture a killer who already knows she's coming.
"[Sapphire Dubois] kicks butt and takes names. You wouldn't expect that from a spoiled, rich girl… I loved this book." —Ionia Martin
Thompson, Mia