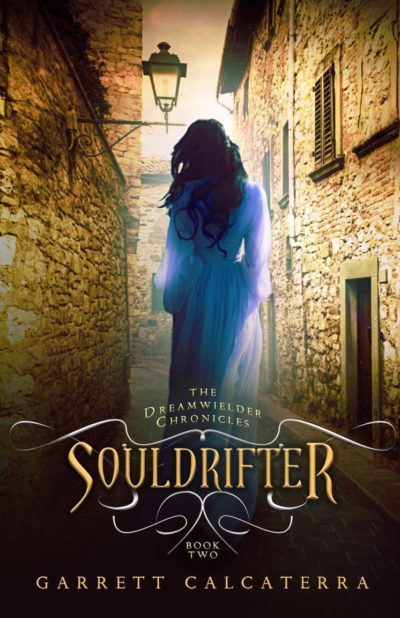 Souldrifter
The Dreamwielder Chronicles - Book Two
The Dreamwielder Chronicles, #2
From the author of DREAMWIELDER comes an enthralling story of the shifting sands of identity, the perils of power, and the endless search for a hero.
In the shadow of Emperor Guderian's fallen empire, young Queen Makarria finds her throne—and her life—in grave danger. The Old World Republic has come, demanding that Queen Makarria bring order to the struggling Five Kingdoms by forming a new empire, one she would rule as the Old World's puppet. When Makarria refuses them, the Old World threatens war and unleashes a nefarious spy to sow discord in her court. Before she knows it, Makarria's budding romance with Prince Caile has been exploited by the spy, and Makarria finds herself embroiled in a complex game of power and lies in which she can trust no one.
Betrayed and lost, Makarria is forced to shed all pride and discover the true nature of her power as a dreamwielder in order to recreate herself and face the sprawling threat that is the Old World Empire.
PRAISE FOR SOULDRIFTER:
"Fine writing, magic, epic intrigue, a great cast, and a central character…who mesmerizes—what more does a reader need to be happy?" —Bruce McAllister, author of THE VILLAGE SANG TO THE SEA
"Packed with sorcerers, spies, and high-stakes intrigue, SOULDRIFTER is a real page-turner…A good read!" —Wendy Wagner, author of SKINWALKERS
Calcaterra, Garrett