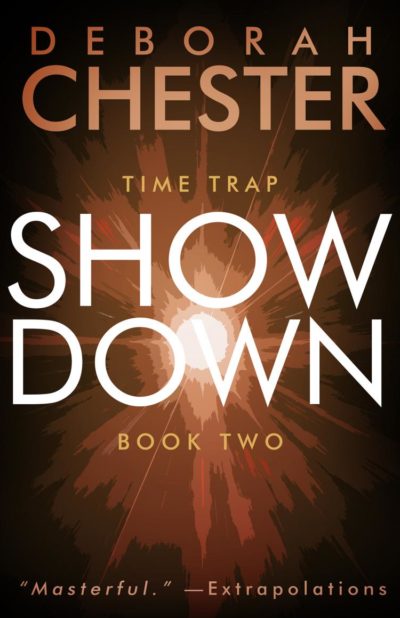 Showdown
The Time Trap Series - Book Two
From the national bestselling author.
"Masterful." —EXTRAPOLATIONS
Unable to return to the 26th century, historian and time traveler Noel Kedran struggles to repair the sabotage that keeps him ensnared in time's web. His evil twin Leon, created by the anomaly, works just as hard to prevent Noel from escaping the trap. Each attempt to go home lands Noel and Leon in a different era. Now, they're in the New Mexico territory in the year 1887—a harsh desert land plagued by lawless bandit raids, border wars, and fierce Apaches.
Although determined to preserve the fabric of history, Noel soon finds himself involved with the perils facing a ranching family. The ranch has been burned and a young girl abducted. If Noel can't find a way to rescue her, the altered time stream will change the future forever. That's exactly what Leon is hoping for. Which means that sooner or later, the two of them must have a showdown.
Chester, Deborah