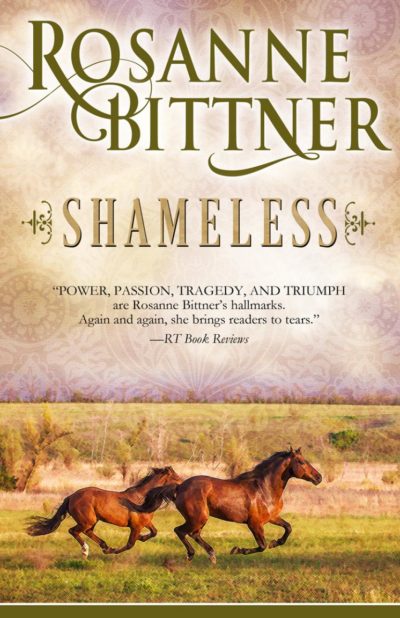 Shameless
The heart knows no law in this sweeping romance from bestselling author Rosanne Bittner.
After the brutal murder of their parents at the hands of American soldiers, Nina Juarez and her brother Emilio have learned to survive by any means necessary. Skilled with horses and not much else, the two make their name as outlaw wranglers.
But Nina, weighed down with the guilt of their crimes and yearning to settle down, wants out of the business. After their next target, Nina's headed for California or bust.
When plans go awry, Nina finds herself at the mercy of an army officer on his last mission. She owed these gringos nothing, but now she owes the handsome Lieutenant Clay Youngblood her life.
Clay, enchanted by his encounter with this Mexican beauty, does the unthinkable for a lawman—he lets her go free. Now Nina is caught between the law, her brother, and the only man capable of taming her heart.
Bittner, Rosanne