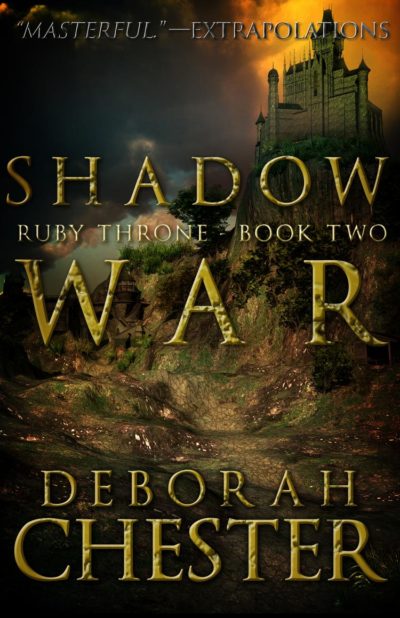 Shadow War
The Ruby Throne Trilogy - Book Two
The Ruby Throne Trilogy, #2
From the national bestselling author.
"Chester is a world class fantasist." —THE BEST REVIEWS
For nine centuries the Emperor Kostimon has sat upon the Ruby Throne. The dark lord Beloth is responsible for his eternal existence. And what the shadow god has bestowed, he can easily take away…
As the aging Kostimon awaits the crowning of his empress, Elandra Albain, forces of evil conspire to destroy the kingdom of Imperia. Whispers of treason come from those closest to the emperor—including his own son.
Pure of spirit, Elandra remains untouched by the shadow god—but she senses his return. With darkness descending, Elandra finds her destiny joined with another's.
Possessing the magic of a healer and a warrior's might, Caelan E'non has risen from lowly slave to champion gladiator. And when the dark lord and his minions overtake the castle, he will find Elandra's life—and the future of the empire—in his hands.
Chester, Deborah