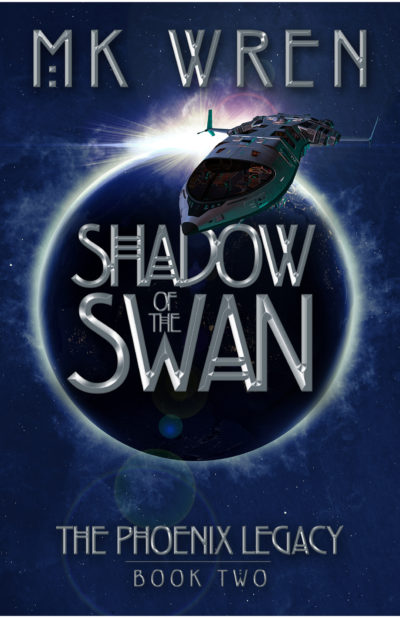 Shadow of the Swan
Book Two of the Phoenix Legacy
Book Two of The Phoenix Legacy A proud empire struggles for supremacy.
"Has the sweep and power of Asimov's Foundation." —Jean M. Auel, author of the Earth's Children series
After forfeiting his identity as heir to the House of DeKoven Woolf, Lord Alexand morphs into Alex Ransom, leader of the Society of the Phoenix, sworn to bring about the evolution of the Concord in order to prevent its threatened collapse.
But his birthright isn't all Alex lost when Lord Alexand died. He gave up the extraordinary Lady Adrien Eliseer, and it was like tearing out his own heart. He realizes, ultimately that as desperate as he is to bring peace to the Concord, he is equally desperate to be reunited with Adrien, especially when he learns that she is about to pay a terrible price for Lord Alexand's death.
Wren, M.K.