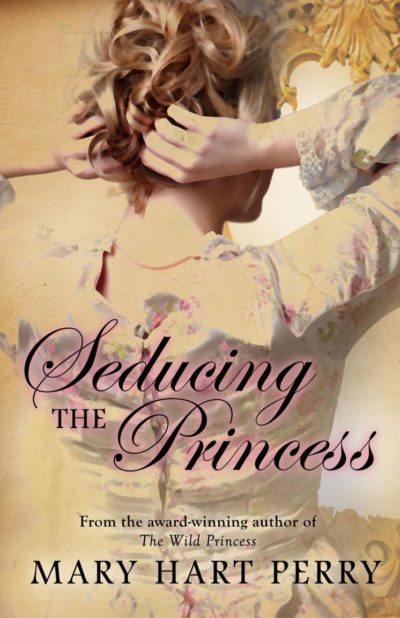 Seducing the Princess
Mary Hart Perry's acclaimed series of romantic Victorian thrillers continues with SEDUCING THE PRINCESS, inspired by the life of Queen Victoria's youngest daughter Beatrice.
Painfully shy and lonely, convinced she is unattractive and unloved, the dutiful Princess Beatrice finally accepts that she will never marry and vows to devote herself to the queen in Victoria's waning years. In fact, her mother has secretly discouraged suitors for Beatrice's hand. Just when she has all but given up on love and happiness, she meets Henry Battenberg, a dashing nobleman from the Continent who matches wits with the aging Victoria and risks his life and liberty to woo Bea.
But Henry isn't the only man interested in being welcomed into Beatrice's bed. The timid princess has become the target of a cruel plot hatched by her nephew, the madman destined to become the last Emperor of Germany. Wilhelm II sends a ruthless agent, a charming Scot, to seduce the naive princess and spy on the queen. How can the sheltered princess hope to fend off a man capable of murder, and perhaps worse, to get what he wants? But Beatrice is not without her own allies—her older sister Louise and Louise's American soldier-of-fortune and lover, Stephen Byrne. Will Beatrice discover which of the two men pursuing her she can trust before it's too late? Drama, romance and peril chase the royal family from Buckingham Palace to a storm besieged castle on the Isle of Wight.
Hart Perry, Mary