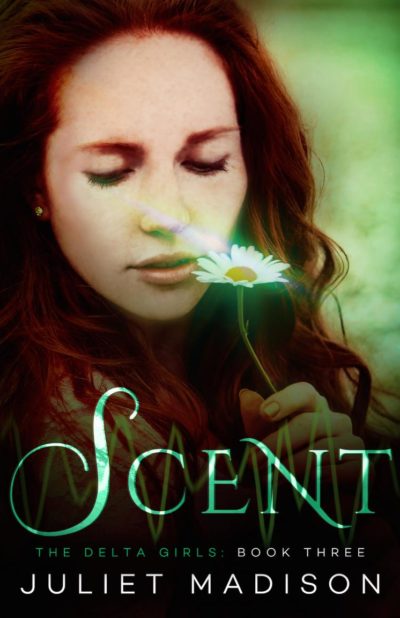 Scent
The Delta Girls - Book Three
Five extraordinary sisters discover that they each have a unique talent, an extra-sensory perception that enables them to see what others can't. It makes them incredible, it puts them in danger, and it brings them closer to learning the secrets that have haunted them their entire lives. These are the Delta Girls.
Sassy Sasha is having an online interlude with a secret admirer. She's convinced it's the gorgeous Taylor Petrenko behind the romantic emails.
There's little time for love, though. As new developments come to light around their father's disappearance, the Delta Girls start to question just how well they knew their father. The sisters experience increasingly detailed and troubling sensory predictions that bring fear and uncertainty, weighing them down with the responsibility toward helping those in danger.
Sasha distracts herself with the excitement of newfound romance, refusing to partake in further analysis of the visions. When her sisters cover for her so she can sneak out for a date, her sense of scent becomes heightened and awakens the memory of a vision she shared with her sisters. Sasha realizes a moment too late that she is in danger, and must gather all of her strength if she is to save her own life.
Madison, Juliet