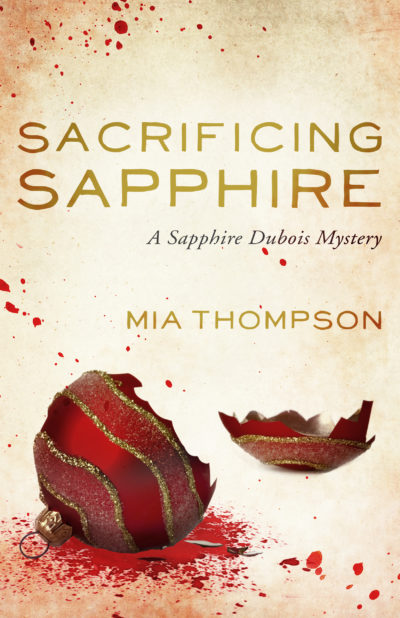 Sacrificing Sapphire
A Sapphire Dubois Mystery
Sapphire Dubois Mysteries, #4
Beverly Hills' heiress and hunter of serial killers Sapphire Dubois is back in this ferocious, festive, and funny mystery—one where her marriage, her life, and the life of a little girl are at risk in a madman's twisted sacrament.
Sapphire Dubois is about to celebrate her first Christmas in Beverly Hills with her new husband, Detective Aston Ridder. She has assured him that her days of defying death to save victims from serial killers are over. But after three months of marriage she hasn't kicked the habit. Sapphire feels compelled to check out a lead—two women with similar descriptions have vanished from the same location. After breaking her promise, the daring crime fighter gets abducted by the very killer she was hunting.
While a distraught Aston scrambles to find his missing wife, Sapphire wakes up in a bizarre reality where she is now the victim, forced to play a part in her abductor's sick ritualistic game. Soon she realizes she's not alone; a little girl is imprisoned with her, and Sapphire is her only chance of escape.
Sacrificing Sapphire combines rich L.A. sass and smarts with thrilling psychological suspense.
Thompson, Mia